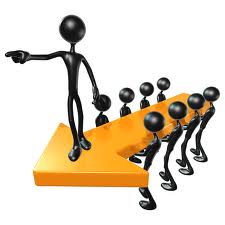 To be most successful, you must have a solid understanding of yourself and a supportive environment.  A coach provides you with both.  There's nothing like having a knowledgeable partner only interested in your success…that's what a coach is.
The ROI of coaching far exceeds the investment.  A 2001 Manchester study found the ROI to be almost 6 times the cost.
Coaching is also one of the most effective tools for developing your leadership skills.  Here's why.
Coaching helps you:
Acquire/practice over an extended time the skills needed to be most effective and confident

Use your time most efficiently

Interact more smoothly and effectively with others
Having an objective third party with whom to share ideas, discuss concerns and set goals is invaluable.  There is nothing like it!
Coaching is done in groups or one-on-one, over the phone or live.
Here are common reasons people have used Joanne's leadership coaching services:
Ensure success of new or transferred managers – onboarding

Strategize and practice having crucial staff performance conversations

Reduce stress and increase the ability to deal with the rapidly changing business environment

Develop the leadership skills of technical people