In light of the conti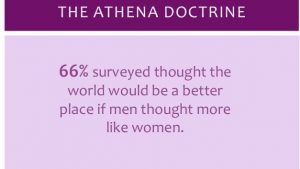 nuing, disturbing events from across the world, this is a timely question to pose –   A good time to review results from a 2013 survey* of 64,000 people from 13 countries who were asked this very question.
The results:
The world would be a better place if men thought more like WOMEN.
What does this mean?
32,000 people were asked to classify 200 traits as to whether they were masculine, feminine or neutral. An additional 32,000 people were asked to rate those same traits according to importance to leadership, success, morality, and happiness today.
They consistently picked what they considered "feminine traits" or values such as selflessness, empathy, collaboration, flexibility, and patience as the most important.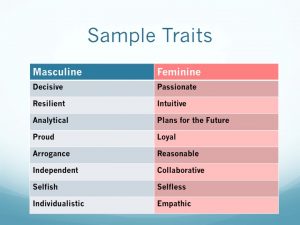 The co-authors of the study explained these findings:
"The world is increasingly social, interdependent and transparent", says John Gerzema , "and in this world feminine values are ascendant." Success in today's world requires highly adaptable approaches that are "ethical, sensitive, flexible and even kind," says fellow co-author Michael D'Antonio.
Maybe it's time to rethink our assumptions of what it takes to be a leader, or successful, or happy or moral. Are the traits that we currently seem to value and expect bring success (ex. Aggressiveness, Analytical skills, Independence) really what is needed at this time in the world?
What if…Our thinking is antiquated?
What if…We are all operating on a mindset that supports an old environment, but not where we are NOW?
What if…We simply expanded our thinking and considered new possibilities, like placing a higher value on feminine traits?
Maybe, just maybe, the world truly would be a better place.
This study finding nicely summarizes the results: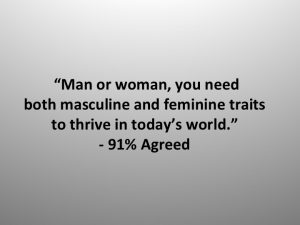 *from the book The Athena Doctrine.  Purchase HERE
Joanne Vitali is a professional certified coach and workshop leader who specializes working with women with technical or multiple degrees – affectionately called Geek Girls. Contact her to speak at your upcoming event or for a complimentary exploratory session.