Following are a few questions that Joanne has answered to help you get to know her better.
How did you get to be a Coach?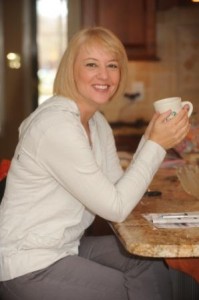 I have found my life's calling in coaching.  It is my pleasure to help my clients create a life that works for them.  My passion is to see people accomplish more than they thought they were capable of and to have lives, and especially careers, that they believed were not possible.  It is a great privilege and honor to witness career dreams come true.  Here's my story…
I left my corporate job in 2000 to start my coaching business.  With 3 small children, my position did not work for me.  I happened to go to an adult night school class that was given by a coach.  She opened my eyes to what could be possible for me.  I began attending coaching networking events and taking classes.  One thing led to another from there.
Starting my own business has been an amazing learning experience and allows me use all of the resources, talents, and abilities I have honed over the years.  Most importantly, it allows me to live my life's purpose, which is to help others be inspired by their careers. 
Have you always loved your work? 
No.  I was miserable in my first job, which was a nuclear engineer.  Even though I was paid a great salary, it did not make up for the daily tedium.  My BS was in Physics from Georgetown.  The engineer position seemed like a good fit and was considered to be a 'good job.'  I learned that money isn't everything very early on. I hightailed it out of there after only one year and become an astronaut trainer for the Space Shuttle program.  Yes, at NASA.  Definitely a step up.  This position allowed me to make use of my technical know-how, while adding a people component.  It was a first step toward my dream job and a lesson in not settling.   While at NASA, I pursued a MBA, graduating summa cum laude and specializing in organizational development.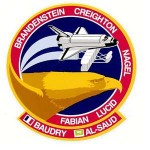 After NASA, I worked 15 years in management, business planning and corporate training.   I have worked with senior management to develop strategic plans and have designed/facilitated courses and meetings.  This work has given me a wealth of tools to help my clients manage their careers and an insider's understanding of corporate politics.
What types of clients do you work with? 
I work with people who want and expect a lot out of their careers, specializing in what I call Geek Girls, women with technical backgrounds or multiple degrees.  They may be feeling frustrated or they may be looking for the next fun adventure.  I provide concrete tools and a fresh perspective, allowing my clients to thrive at work. 
How are you different from other coaches?
I've been where you are.  
I have felt the insistent calling of my soul telling me that there was something more.  I have felt the pressure from family who wanted me to stay in my 'good' job.  I have gone through extensive soul searching only to come out the other side and still ask, "Okay, now what?  I still don't know what to do." I have felt your fear.
I'm not using a system that I picked up from someone else.  I have designed the processes I have used myself and tested them on myself and hundreds of my coaching clients.  Click here to read some client testimonials.  Some corporate clients include: J&J, Siemens, Astra Zeneca, IRS, Penn State, Novartis and KPMG.
I am also here to tell you that it can be done.  You can have work that you love.
When you want to get started, just let me know.